Need traffic management solutions for your next project?
Contact our team and let us help.
Who We Are
WARP Traffic Management is your one-stop-shop. We will handle your project from initial Traffic Management planning, onsite Traffic Management, Traffic Control through to the final site check.
Our 24-hour Emergency Response Service is just one example of how we are dedicated to providing the highest level of service to WA's road and Traffic Management requirements.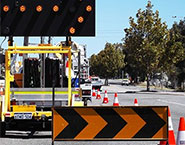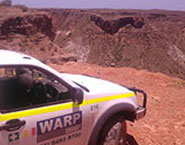 From initial planning, to implementation, through to completion, our service and quality of work are unparalleled. Much more than just traffic management, we provide a full range of services, tailored to your needs. For everything on and around roads, rails and bridges, we are available 24hrs a day, 7 days a week.
24hr Emergency Response Unit
Traffic Management
Traffic Management Plans
Traffic Control
Special Event Traffic Management
Traffic Management Tickets
We will not over promise and under deliver. Our reputation is based on delivering the outcomes as agreed with our clients, whilst exceeding their expectations. Traffic management is not a stagnant industry. We pride ourselves on keeping abreast of changing legislation, being at the forefront of technology trends and having up to date, reliable vehicles and equipment. By doing so, we are well equipped to service your project in the most professional and safe manner. Our systems and processes are backed by certification with ISO 9001:2008 and AS/NZS 4801:2001.