There's a New Intersection In Perth's South That Aims to Ease Congestion
Armadale Road is an extremely busy area of Perth's traffic infrastructure, especially during peak hour traffic. To improve congestion in this area it was decided that to address this a bridge would be built that connected Kwinana Freeway with the Armadale Road and Beeliar Drive interchange.
This interchange was monitored and recorded as one of the fifth most congested areas of Perth's motorways. The bridge functions to allow drivers to bypass the roads that lead to Cockburn Central Station and Cockburn Gateways shopping centre. 
All the roadworks happening in the area from late 2019 were helping form Western Australia's first "duck and dive" interchange, which had been officially completed in December of 2021.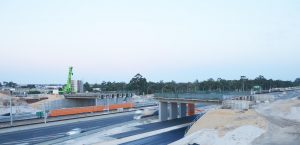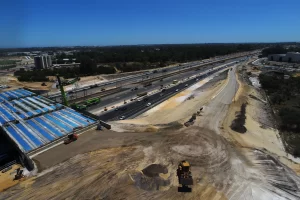 The project was funded by the Commonwealth and State governments with $237 million being allocated and utilised. More than 50,000 vehicles use these roads every day and after more than two years of construction, these drivers now incur far less congestion making their commute much faster. 
If you are a frequent user of Armadale Road, onto Beeliar Drive just before the on-ramp to Kwinana Freeway, you may have noticed an ease in construction as of late. 
The intersection serves as a meeting point for Armadale Road, Beeliar Drive and Solomon Road in Perth's south, as well as a key part of the Armadale Road to North Lake Road Bridge project.
The construction of this intersection, and using the "duck and dive" system, sees an elevated roundabout exists on top of a dual carriageway, allowing motorists to exit where necessary, as well as others to continue along the dual carriageway of Armadale Road. 
The purpose of such a system will help to ease the flow of traffic around the area, a location established as one of the most congested intersections in Perth and then go on to relieve the pressures of entering and exiting the Kwinana Freeway, as well as easing traffic around Cockburn Central.
Watch the following timelapse from Main Roads Western Australia to see the construction of the intersection over the course of the last two years.